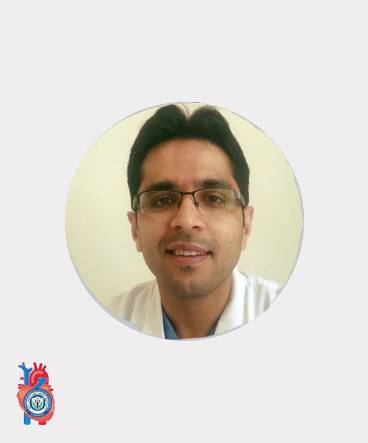 Dr. Arun Garg
Name: Dr. Arun Garg
Degree: MBBS, MS, M.Ch
Dept. Name: Surgical Superspecialties
Speciality: Surgical Superspecialties
Special Interest: Pediatric Cardiac & Aortic Surgeries & advanced Cardiac Life SupportDesignation: Assistant Professor
Introduction:
MBBS , MS ( Gen Surg.), M.Ch Cardiothoracic surgeon performing all kind of cardiac( both adult and pediatric) surgery and thoracic surgeries
Extensive knowledge of cardiothoracic surgeries (Coronary artery bypass grafting,Valve replacement, congenital heart disease, pulmonary endarterectomy, aorticsurgeries) and advanced cardiac life support (ECMO).
Earlier worked as Assistant Professor CTVS at St. John Medical College Bangalore.Active in research having both oral presentation and international publications.
Get Appointment Today - Sat 06

Get Appointment Today - Sun 07

Get Appointment Today - Mon 08

Get Appointment Today - Tue 09

Get Appointment Today - Wed 10

Get Appointment Today - Thu 11

Get Appointment Today - Fri 12

Get Appointment Today - Sat 13
Contact Info
Email: drarungarg@gmail.com
Call: +91- 9741990414