Dietary Intro:
Dietary Dept at HDHI Hospital was established in the year 2001. With the aim to provide good nutritional care to all the patients. The depth of dietary is multi-faceted offering therapeutic diet which is prescribed by the doctors, conducting diet clinics and organizing diet camps. Individual and Family counseling is available through full time dietitians. The department is certified by the FSSAI.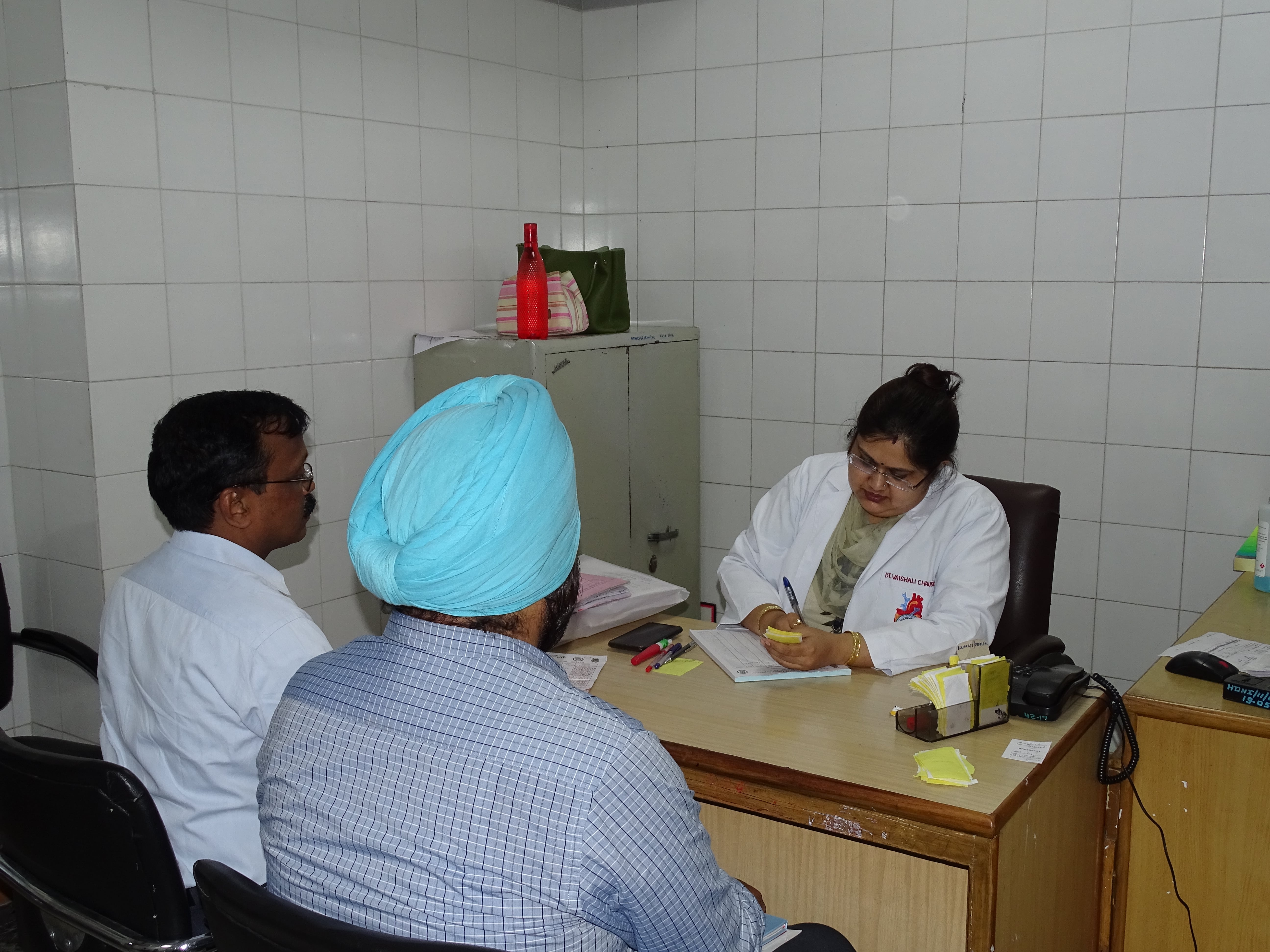 DIETETIC IN HDHI:
All patients are screened for nutritional risk by qualified dieticians base on metabolic, anthropometric ,biochemical data and provide Nutritional care.
Individualized nutritional care is provided to all in patients with a dietician attending each one of them.
The patients are offered a wide choice of food item based on the nutritional requirements. All efforts would be made to provide special meals. Catering to the patients in accordance with their disease condition.
SPECIAL FEATURES:
Educational material will be provided nutritional assistance /diet counseling will be given for the following condition.
Metabolic disorders like
Cardiovascular disease.
Kidney disorders,obesity.
Enteral Feeding etc.
Out. Patient's service:
Every individual needs to plan a diet to suit their lifestyle and society , health conditions to lead a healthy life.
The dept. of Dietetics provides counseling for the OPD, Health Checkup patients referred by doctors.
The dietician in this clinic not only plan diet specific for your needs but will also educate on healthy eating habits and lifestyle Modifications .Information on safe dietary practice will also be provided.
IN Patient's service:
Dieticians plan diet according to patient diagnosis and biochemical parameters, in which they follow small and frequent meal pattern.
The timings of meal for admitted patients are given below.
Breakfast: 7:15 AM
Lunch: 12:15 PM
Dinner: 7:15 PM
In between 3 major meals; tea, fruits and healthy snacks are also given to patient as per their requirements.
| Sr. no. | OUR DIETICIANS |
| --- | --- |
| 1 | Vaishali Chaudhary |
| 2 | Manmeet Kaur |
| 3 | Gaganpreet Kaur |
| 4 | Prapti Arora |
| 5 | Saumya Gupta |