Health Checkup
Hero DMC Heart Institute,a 188 bedded state of the art super speciality cardiac hospital I Northern India is a unique facilitator for early detection of cardiac disease.
Introduction
Coronary Artery Disease is assuming epidemic proportions in our country due to strong.
Association of high risk factors with our life style & genetic tendency.
Coronary Artery Disease (CAD) is a condition affecting the arteries that run on the surface of the heart & supply blood to the heart muscles.
The most common cause of CAD is atherosclerosis, where fatty deposits including cholesterol and other fats. This can cause either chest pain(angina pectoris), or a heart attack.
The factors which increase the risk of this disease are:
1. High Blood Pressure
2. High Blood Cholesterol
3. Smoking Habit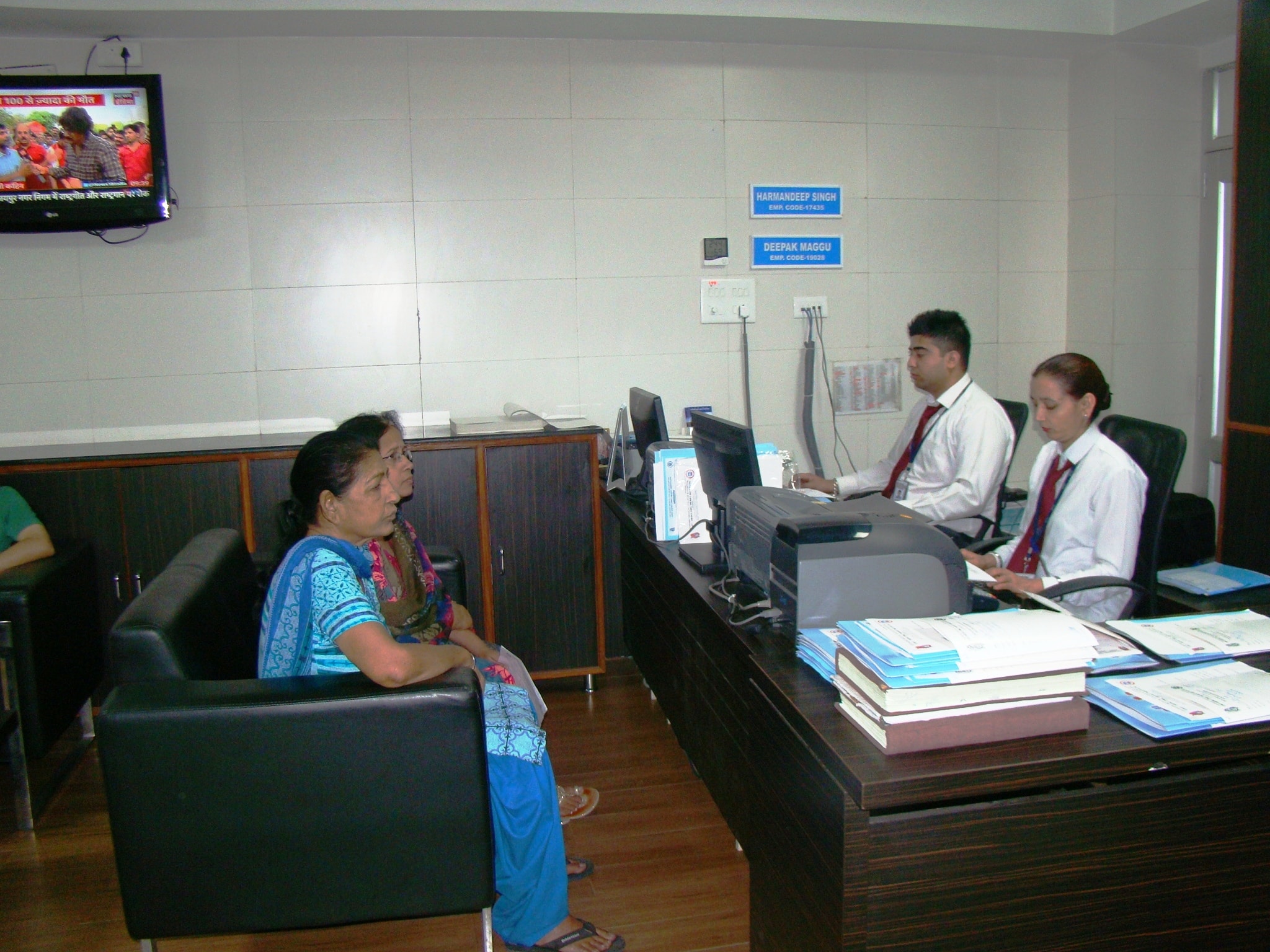 The Factors which increase the risk of this disease are:
High Blood Pressure.
High Blood Cholesterol.
Smoking Habit.
Increase Age(Above 40 Years).
Excess Weight
Stressful Life Style.
Family History of Premature CAD.
Less Physical Activity.
Menopause
If any of above mentioned risk factors are associated with you are advised to have your health checkup done at least annually.
For early detection of such potential cardiac cases our Institute offers a comprehensive health checkup package include complete body examination through various tests, investigation and expert advice by physicians, a senior cardiologist, dietician and yoga advice.
The patients are attended to, in a homely atmosphere at our health check up cell where personalized care and attention is extended to all individuals.
A comprehensive health records is maintained and regular follow-up is done which includes reminder for annual check up etc.
Helalth Checkup Packages
INVESTIGATIONS
Blood Sugar Fasting, Lipid Profile(Investigations to be done on Fasting), Blood Sugar PP, Complete Haemogram(Hb, TLC, ESR, Hematocrit, Peripheral Smear) Blood Group(ABO, RH), Serum Creatinine, Serum Uric Acid, SGOt, SGPT, Urine Examination, X-Ray Chest, ECG, Exercise Stress Test(TMT). Yoga Advice, Dietician Advice.
Health Checkup Package 3500/-
(with Echo and TMT)
Health Checkup Package 3300/- (Optional Echo and TMT)
Health Checkup Package 2800/- (without Echo and TMT)
Click Here to open > > Detail of our health checkup packages
Additional Investigation(Optional)
LFT
Ultrasound(Whole Abdomen)
Hbs Ag(Elisa)
PFT(Pulmonary Function Test)
Eye Examination.
Gynae Consultation
Dental Check-Up
HOW TO COME FOR HEALTH CHECK UP?
You have to come fasting in the morning at 8.30 am in the health check up room which is located at the ground floor in OPD. You will be given breakfast after blood samples have been drawn. You will be free within 3-4 hours and we allowed to go home. You'll have to come again next day or some other day of your choice for the cardiac consultations including yoga and dietary &by the time all the reports of your investigations will be ready. You have to come twice because it takes time for the lab investigations to be done and to prepare the reports.
Finally on your 2nd visit after consultations you'll be given all the reports which you must preserve for future reference.